Pusha-T says that Drake's producer, 40, is the one that spilled the beans.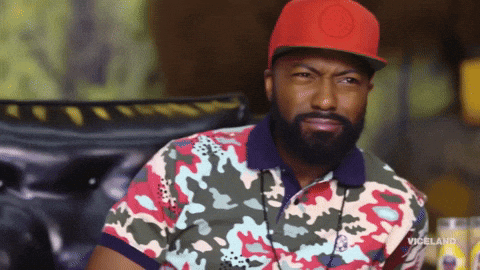 For the last couple months, it has been thought that Kanye West was the one that told Pusha-T about Drake's son and baby mama that led to Pusha's diss titled, Story of Adidon, but apparently it was Drake's own team member, Noah 40 Shebib, the very same guy that Pusha referenced in the track with Multiple Sclerosis.
According to Complex, Pusha did an interview recently on Joe Budden's podcast and confessed that he found out about Drake's son through a woman that 40 was sleeping with.
Pillow talk will get you guys.
Pusha said, "It didn't come from Kanye, at all. 40 is sleeping with a woman, who begins to…he talks to her daily. Five, six hours a day…And ultimately speaks about how he's disgruntled about certain things, notoriety and things involving Drake and his career, and so on and so forth. With that also came the fact that Drake has a child. With that also came with the trip that everybody took to go see the child, and bring him gifts, and all this information. She divulged this information. That's where it came from."
This may have come back to life because this past weekend, Drake sat down on LeBron James' HBO special called, The Shop, and told the story about him visiting Kanye in Wyoming and him disclosing all of his personal information with him.
You can see the clip here. Drake starts talking about the situation at about the 6:10 mark.
Now all of this could be a cover up, we all know Pusha works for Kanye essentially but who knows. Really, this dragged out narrative of the whole thing is keeping Pusha-T relevant while Drake is still making hit songs without the "ghost writer" that is so famously claimed.
What do you think about this still going on?
Written by Christopher Schweitzer
Beasley Media Group Inc.